Commercial Grade Paper Towel Dispensers
---
OPS Standard Paper Towel Dispenser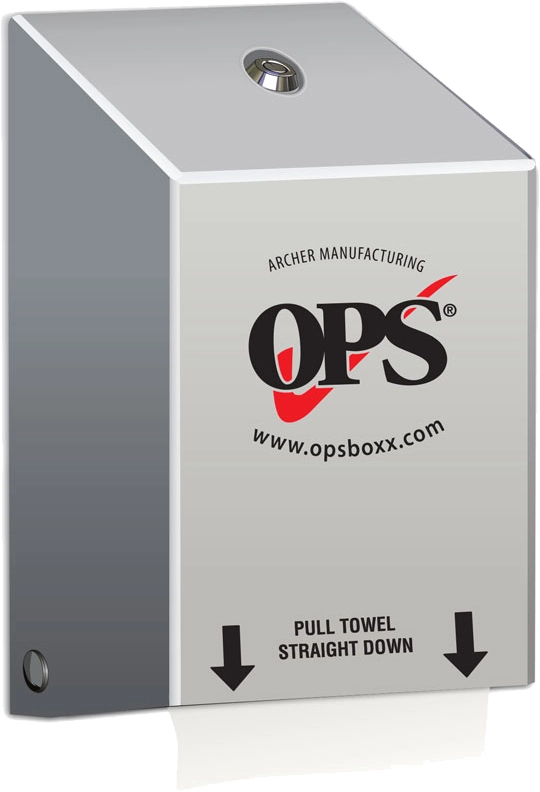 USE OPS® PAPER TOWEL DISPENSERS BOTH AT THE SINK TO DRY YOUR HANDS AND AT THE DOOR SO RESTROOM GUESTS DO NOT HAVE TO TOUCH THE DOOR HANDLE WHEN LEAVING.
SECURELY LOCKED. SECURELY MOUNTED TO THE WALL.
SAME KEY AS OPS® VANDAL PROOF SOAP DISPENSER.
INSTALL AT ANY RESTROOM SINK.
STANDARD CAPACITY PAPER TOWEL DISPENSER DIMENSIONS: 10" (H) 4.75" (W) 4" (D) & HOLDS 350 SHEETS.
HEAVY DUTY STAINLESS STEEL
---
OPS High Capacity Paper Towel Dispenser
USE OPS® PAPER TOWEL DISPENSERS BOTH AT THE SINK TO DRY YOUR HANDS AND AT THE DOOR SO RESTROOM GUESTS DO NOT HAVE TO TOUCH THE DOOR HANDLE WHEN LEAVING.
SECURELY LOCKED. SECURELY MOUNTED TO THE WALL.
SAME KEY AS OPS® VANDAL PROOF SOAP DISPENSER.
INSTALL AT ANY RESTROOM SINK.
PATENTED DISPENSER.
OPS® HIGH CAPACITY PAPER TOWEL DISPENSER DIMENSIONS: 14" (H) 10.125" (W) 3.5" (D) & HOLDS 1000 SHEETS.
HEAVY DUTY STAINLESS STEEL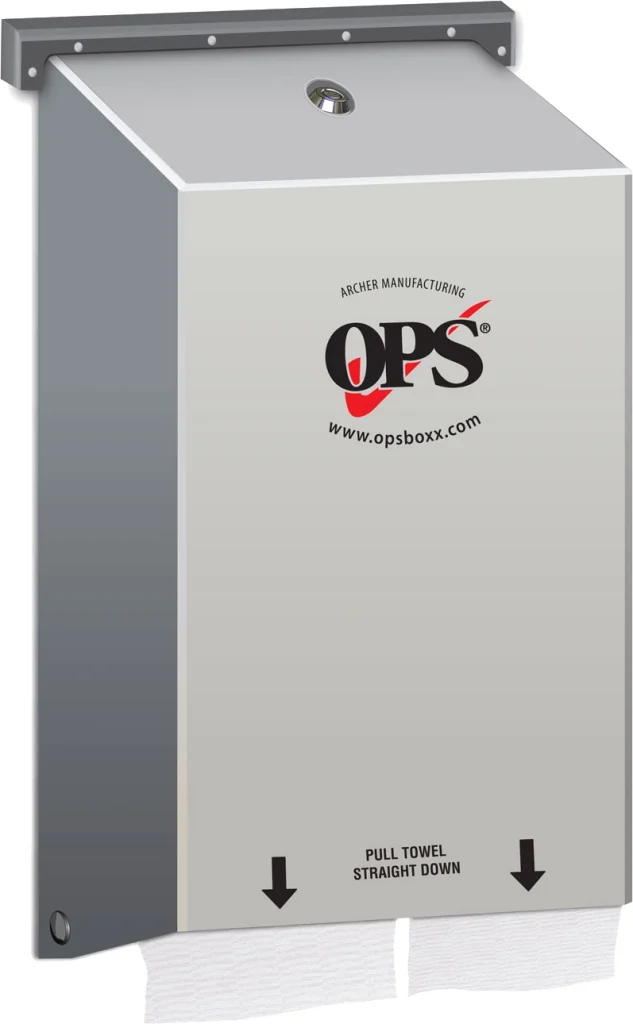 ---
OPS Paper Towels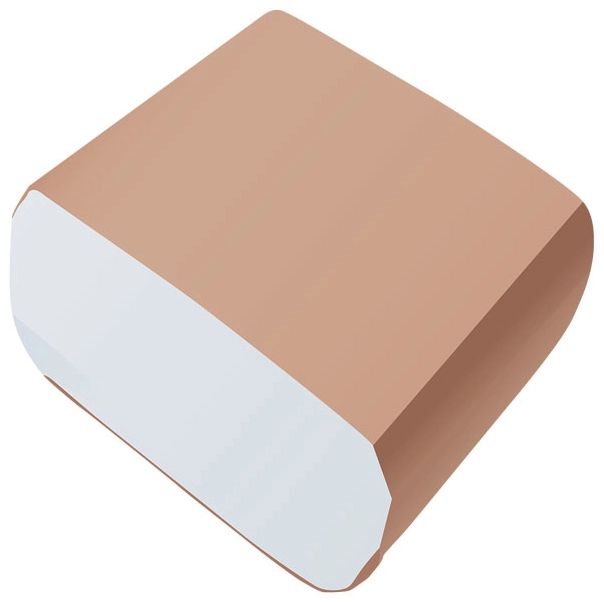 FOR USE IN OPS® PAPER TOWEL DISPENSERS
8000 SHEETS PER CASE
ARE RESTROOM GUESTS ACCIDENTALLY FLUSHING YOUR HAND TOWELS DOWN THE DRAIN? OPS® PAPER TOWELS CAN HELP PREVENT CLOGGED TOILETS. (OPS® Towels may not be compatible with all sewage systems. Please check with your Facility Manager.)
---
Tamper Resistant Paper Towel Dispensers
Every public bathroom needs paper towel dispensers. Without ready access to disposable towels, visitors to your restroom won't be able to dry their hands. Even worse, they will likely touch unsanitary areas like door handles and track germs around your business after leaving. Ensuring they are fully functioning and safe is critical to creating a welcoming bathroom experience for all your guests and maintaining a clean space.
The problem with many of the lower-cost products on the market is their lack of structural integrity and overall cheap design. Weaker models are highly vulnerable to vandals destroying them. Even worse, they allow vandals to cause severe damage to the rest of your bathroom, and no guest wants to leave a restroom without drying their hands. You need a hardy, vandal-proof towel dispenser that will help you save time and money. Vandal Proof is here to help.
---
OPS Standard Paper Towel Dispenser
While this product has 'standard' in the name, it is anything but. The stainless-steel exterior makes this dispenser indestructible. It's carefully designed to be ligature resistant, meaning the rounded corners and edges make it incredibly difficult to tie things around it. Additionally, its use of the OPS mounting system means that vandals won't be able to tear it off the wall.
The locking system is incredibly secure, meaning no one can get into the refill and steal it from you. Also, they are designed only to dispense one sheet at a time, meaning people can't reach in and rip out a whole stack of paper towels. Each holds 350 sheets so that you can cut down on maintenance needs.
---
OPS High Capacity Paper Towel Dispenser
This model boasts many of the same features the standard model has, with the added benefit of a much larger paper towel capacity. This patented dispenser holds 1000 paper towels, meaning your maintenance time will be cut substantially. This model is also locked with the same key used on the standard model, so you won't have to worry about clogging your key ring if your needs require multiple models. Order yours today!
---
Fire Resistant Design
The OPS Vandal Proof dispensers also protect your bathroom from any fires. Many vandals will set the flammable material inside alight to cause irreparable damage to your bathroom. With either of the Vandal Proof paper towel models, you won't need to worry about this anymore. The airtight design puts out the fire before they destroy your restroom. This feature is also included in our toilet tissue dispensers. For the safest product on the market, order your very own today!
---
Make Bathroom Maintenance Easy
No matter how your bathroom is set up, people need a place to dry their hands. The time and money spent on the maintenance of cheaper models add up to be more than worth it. With one simple purchase, you can cut your maintenance costs substantially. Whether you need our standard model or something more high-capacity, Vandal Proof has what you need. Order your very own OPS Vandal Proof paper towel dispensers today!
---
---
Download The OPS Paper Towel Dispensers PDF
---

Grainger is a leading business-to-business distributor headquartered in the U.S. and provides access to maintenance, repair, and operating (MRO) supplies for over a million customers around the world.

Fastenal provides companies with the fasteners, tools, and supplies they need to manufacture products, build structures, protect personnel, and maintain facilities and equipment.

For Distribution in Australia, please purchase from First Aid Distributions.
---